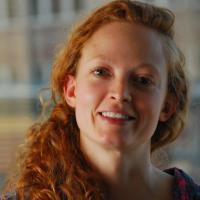 Kelly Rula
Director, Policy and Partnerships, Urban Freight Lab
Emerging mobility
Transportation technologies
Transportation policy
Zero-emissions freight
B.A., Biochemistry and Environmental Studies, Bowdoin College
Before joining the SCTL, Kelly managed the New Mobility team at the Seattle Department of Transportation. Her team oversaw shared mobility programs, led policy and strategic direction for new mobility services like autonomous vehicles and urban freight, and advised on data and technology innovations to help prepare for the future of transportation in Seattle.
Kelly previously worked at Amazon Prime Now, the ultra-fast 1- and 2- hour delivery service, leading U.S. expansion and delivery optimization product efforts. Before that, Kelly was an environmental consultant, advising public and private sector clients on waste and energy efficiency analysis and behavior change programs. She previously worked as a researcher at the University of Texas Southwestern in Dallas and for the Department of Energy at Oak Ridge National Laboratory.
As the Urban Freight Lab's director for policy and partnerships, Kelly leads innovative funding strategies and new partnerships and contributes a policy lens to current and future research projects.