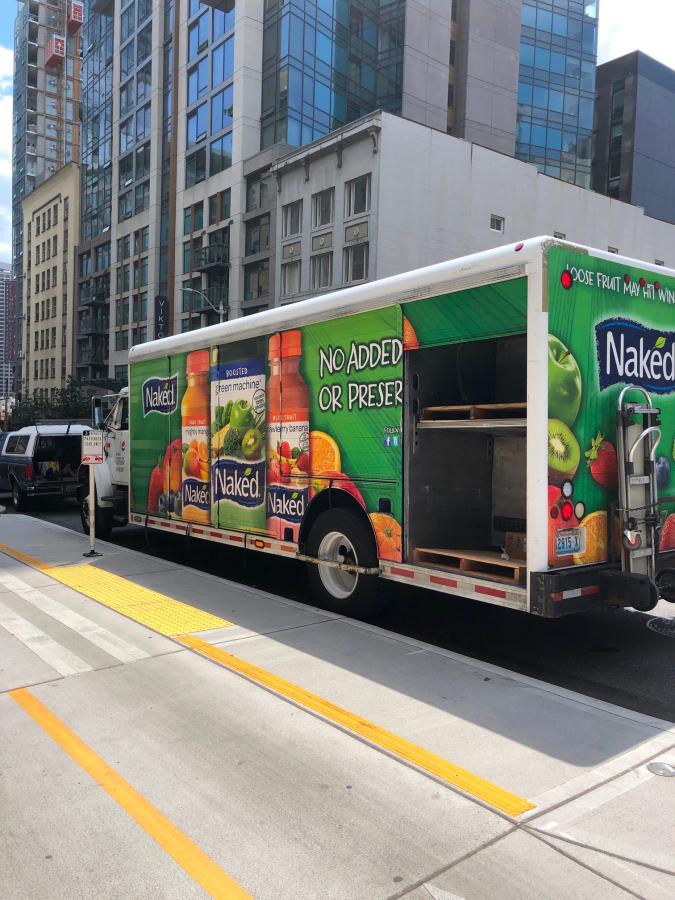 Urban Freight Lab Awarded a $2M Smart Grant to Digitize the Curb
May 2, 2023 //
By Urban Freight Lab
The U.S. Department of Transportation's Strengthening Mobility and Revolutionizing Transportation (SMART) program has awarded a $2 million grant support the development of the Last-Mile Freight Curb Access Program: Digitizing the Last Mile of Urban Goods to Improve Curb Access and Utilization, a cross-sectoral collaboration between the Urban Freight Lab and Open Mobility Foundation, and led by the Seattle Department of Transportation.
This project will develop sensor-based technology solutions that address to transportation problems, enabling commercial vehicles to make faster, safer, and more efficient deliveries with reduced vehicle emissions.
The Last-Mile Freight Curb Access Program focuses on providing commercial vehicle drivers with real-time information to park legally and expedite deliveries. Research from a 2019 Urban Freight Lab study showed that more than 40% of commercial vehicles in downtown Seattle park in unauthorized locations. Another study showed that equipping commercial vehicles with real-time parking availability and load zone information could reduce their "cruising" time by nearly 30%. The project aims to make information about curbside regulations digitized and more accessible to commercial drivers, and leverage this data to improve regulations.
By leveraging a combination of digital technologies and targeted outreach, our strategy involves testing different policies aimed at improving the current commercial vehicle permit program. We'll engage with stakeholders to gain insights into delivery challenges, implement the Curb Data Specification (CDS) — a tool that uses APIs to digitally represent the city's loading zones and facilitate digital communication with curb users.
Our plan includes the establishment of a digital commercial vehicle permit program and leveraging our findings to modernize and scale the system. We will collaborate with a national cohort of cities also implementing new technologies for curb optimization.
We'll produce a rigorous assessment of the piloted technology system to better understand its scaling potential, create a framework for standardizing data collection of commercial curb space, and create new data-driven commercial vehicle policy and permit recommendations for future implementation.
"The Urban Freight Lab is delighted to work with our partners to deliver new digital tools and data-driven solutions to maximize access, safety, mobility, and usage of the limited curb space in Seattle," said Urban Freight Lab Director and Professor Anne Goodchild. "Deploying new strategies and approaches is key to increasing networking productivity, reducing congestion and emissions, promoting a more efficient last mile, and achieving Seattle's climate and economic goals."
The U.S. DOT's SMART Program was established under the Bipartisan Infrastructure Law in 2021 and awards $100 million annually for fiscal years 2022-2026 to support government projects leveraging technology to create safer, more equitable, efficient, and innovative transportation systems.
The Last Mile Freight Curb Access project is one of 59 applications that were funded, out of 392 submissions. The maximum award per project is $2 million this round. Other cities including Portland, San Francisco, San Jose, Los Angeles, Minneapolis, Philadelphia, and Miami-Dade County have also received SMART grants to implement similar technology-based solutions for improving curb access.
More: